Climate security is a high-stakes area for low-lying island states: Mariya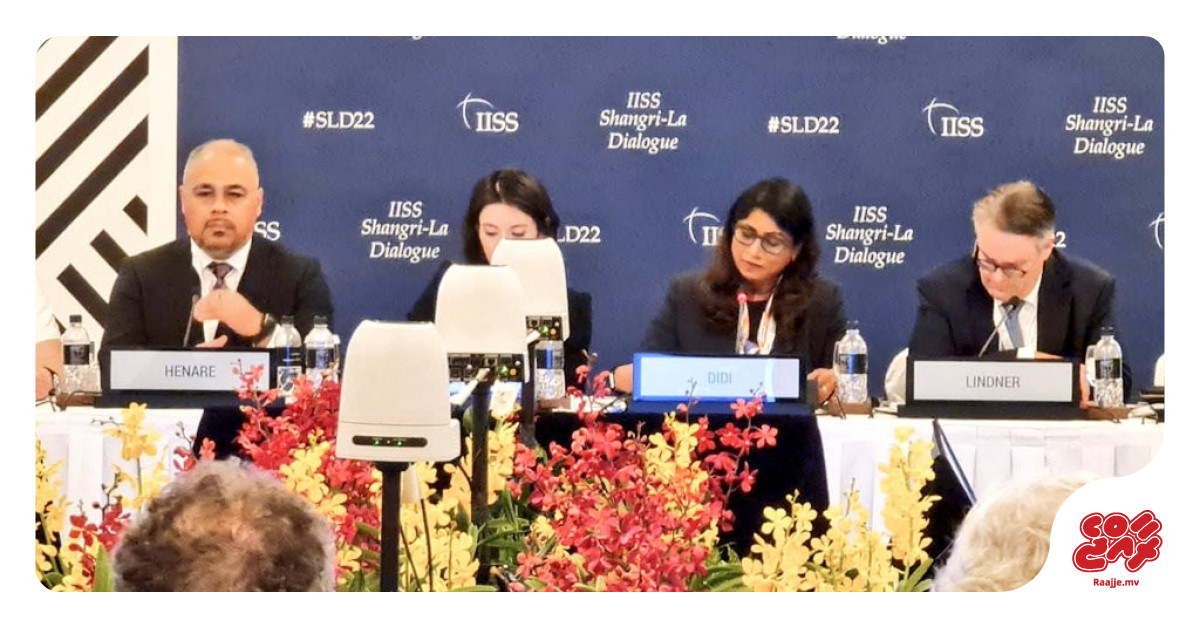 Climate security is an area where the stakes for small, low-lying island states like the Maldives are high, said Minister of Defense and National Security Mariya Didi.
She made this statement in her remarks during the Special Session on Climate Security and Green Defense at the 19th Asia Security Summit; the IISS "Shangri-La Dialogue" in Singapore.
As such, speaking at the event, the Minister said that 99.7% of the Maldives is made up of water and most of the islands rise barely a meter above sea level. the sea and that more than 70% of the country's infrastructure and 50% of its urban areas are located inland. 100 meters from the sea, with which climate security is essential to the existence of the country.
Stressing that President Ibrahim Mohamed Solih has focused on the island nation's fight against climate change on the global stage, despite growing security concerns and challenges to keep the Maldives on the path of democratic consolidation , Minister Mariya noted the inclusion of a directive in the Maldives Defense White Paper, for all defense sector agencies and the defense force to institute greener approaches in the planning and execution of their assignments.
We cannot afford to sit idly by and watch the future of our future generations descend into uncertainty. We can't disappoint them before they've even had a chance.
Mariya Didi, Minister of Defense and National Security of the Maldives.
She went on to say that a dialogue has been initiated between relevant agencies and defense forces for the management of designated marine protected areas and areas and ecological reserves within defense estates.
Minister Mariya said climate change is an existential crisis for low lying small island states, adding that the cost of failure is unfathomable.
The Maldivian minister added that Maldivians are resilient people, despite the odds against the small island nation, noting that the Maldives needs its partners to help in these efforts.